Steps on how to download & change WhatsApp Plus themes easily and apply on your device.
People are never satisfied with anything that they have; they would want more and more. That is the same with the people who have been using WhatsApp for a very long time. They have been seeing the same theme all the time and would like to see some change there.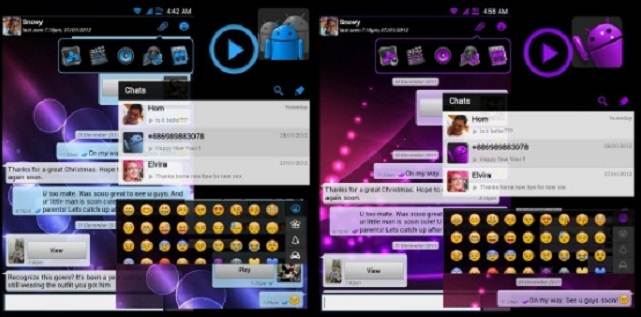 Change WhatsApp Plus Themes
What is more to that is that Whatsapp Plus has come in and that too with a lot more features which includes new themes, hiding statuses, sending larger files both videos and audio than the normal WhatsApp users.
Hence here are the steps with which you can change the themes –
Whatsapp Plus application has to be opened.
Follow these steps – Menu > Themes > Download.
When you find the theme of your choice, select the 'Apply' icon.
When you think you are done with the process, restarts the application and you will find a new theme.
By chance if you have a theme, all you need to do is install it, here's what you have to do –
You need a memory card because you need to copy the file (.xml file) to any location of the card itself.
The application of Whatsapp plus has to be opened.
Follow these Menu > Theme > More > Load.
When the file that you have copied is located on the memory card click on it.
When you are done with the above just restart the given application and hence the kind of theme that you would want would be there on your WhatsApp plus application and enjoy it the way you want.
Also Read – Download WhatsApp Plus for Android